Consistent Data Transfer & Easy to Use


Our hard disk copiers offer comprehensive functions for backups, data transfer and data erasure. Whether you use a storage medium for Windows, Linux or Mac, our devices support different operating systems and file formats. With native support for NVMe and SATA protocols and hot-swapping capabilities, they are extremely versatile.
You can also easily connect a wide range of storage devices such as M.2 SSDs, U.2 SSDs, hard disks and Mac PCIe (via adapters). Our devices feature automatic power control, which protects your devices by only supplying them with power during operation. In addition, we offer various data cleaning options, such as complete erasure of sensitive data. Trust our hard disk copiers to efficiently back up and transfer your data.

Stand-alone data transfer without PC at 9GB per minute!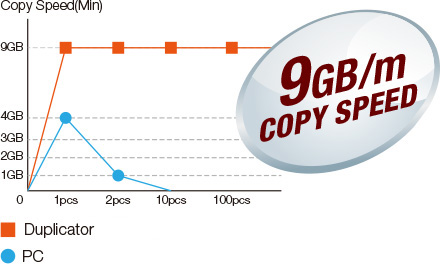 Supported Devices

NVMe (M.2, U.2)

SATA (M.2)

SAS & SATA (3.5" HDD, 2.5" HDD, 2.5" SSD)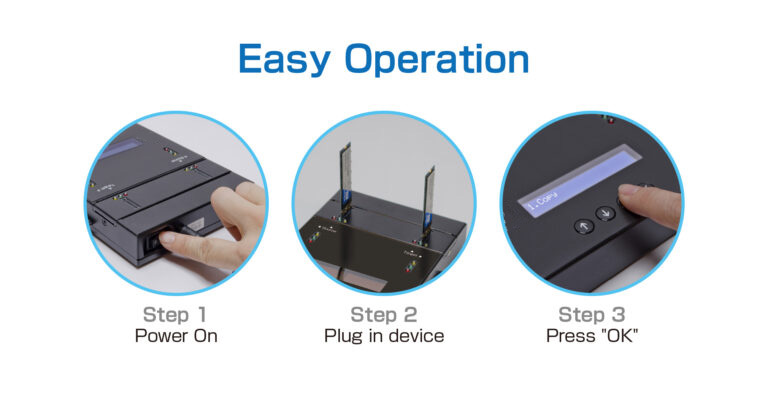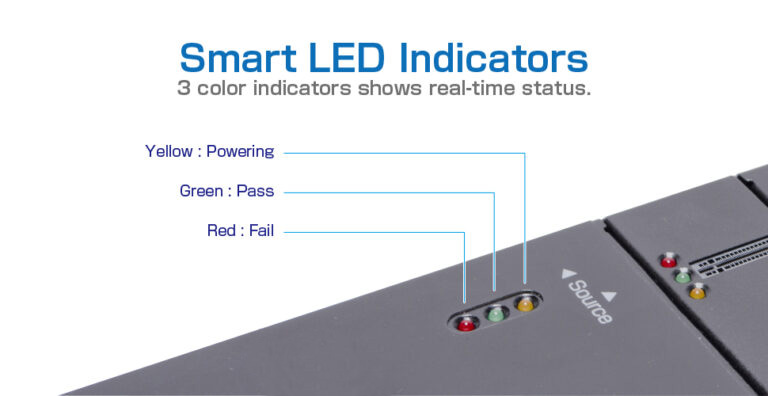 Native support für NVMe and SATA protocols

Supports

Hot-Swapping

System and file copy mode for

Windows

(FAT16/32/exFAT, NTFS)

Linux

(ext2/ext3/ext4/LVM)

Mac

(HFS, HFS+, HFSX).

Compatible with NVMe-, SAS- und SATA-M.2-SSDs / U.2-SSDs / hard disks / Mac PCIe (via adapters) thanks to its open platform design

Automatic power control protects your devices (the device is only powered during operation)




Data erasure: Quick Erase, Full Erase, DoD Erase and Security Erase.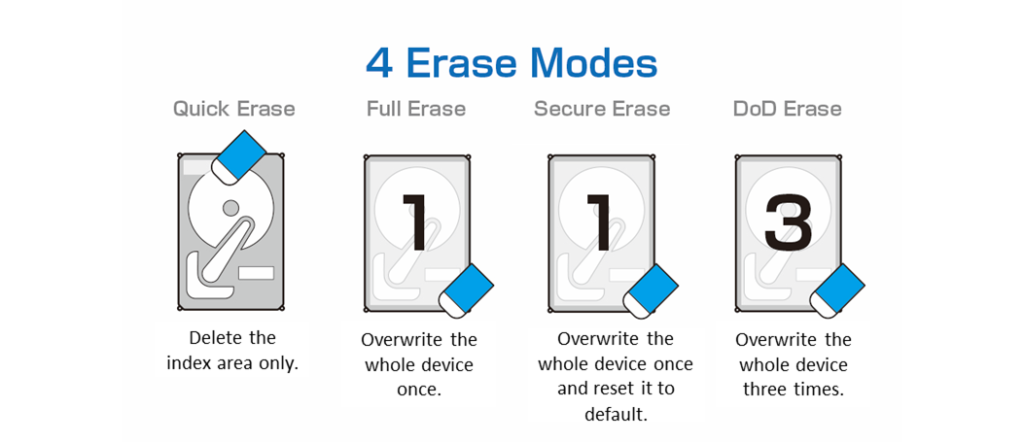 Fast and versatile copying methods, independent of formatting

Qick Copy

All Partitions Copy

Whole HDD Copy

Percentage Copy